Do You Want More Sales & Referrals To Your ClixSense, Neobux or Any Other Business Opps Site? Well Now You Can Blast Your Ad To 400+ TEs & PTC with one easy submission starting at just $2!
If You're looking for more referrals, signups and sales...You've come to the right site. You can now Blast Your Ad to over 400 Traffic Exchanges and PTC sites with one easy submission. Our eTrafficSurge Rotator will Blast Your ad on hundreds of PTCs and TEs, 24 hours a day, 7 days a week, being shown to a global audience. Your advertising can reach thousands of users every day, at a fraction of the cost of other sources, generating more sales and more referrals! Yes, you'll get signups for Clixsense, Neubux & other Bux Sites...And, all affiliate and Business Opportunity sites, too!! NOW ONLY 6 SPOTS LEFT IN THE ROTATOR. PLEASE ORDER SOON, BEFORE ALL ARE TAKEN!.
Main features
Get referrals or affiliates to any business Opp program

Great for ClixSense, Neoubux and other Bux sites!

Build your downline fast

Generate leads & sales

Get your site known online!

Small, non-intrusive upper ad-frame

24/7 support with real person
One Time Pricing (not autorenew)
Click Below To See Our Rotators:
Rotator Page #1
Rotator Page #2
We have two main rotators that we are promoting...and they
function exactly the same. This way we can keep lots
of traffic flowing to both without slowing down the
rotator system. After you place your order, you will
receive an email with details on which rotator your ad is in.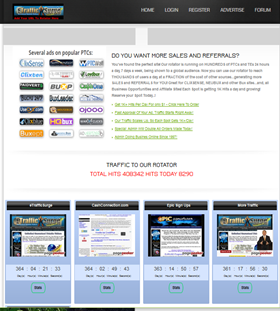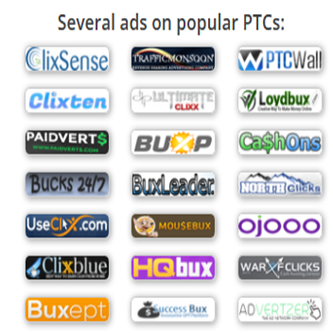 Each Rotator Spot Gets 1K+ Hits/Day!
Spaces are limited, so order your spot today!
Once Your order is complete, Admin will email
the Rotator Page your ad is on.